Newsletter Summer 2018
Why Buy Hytile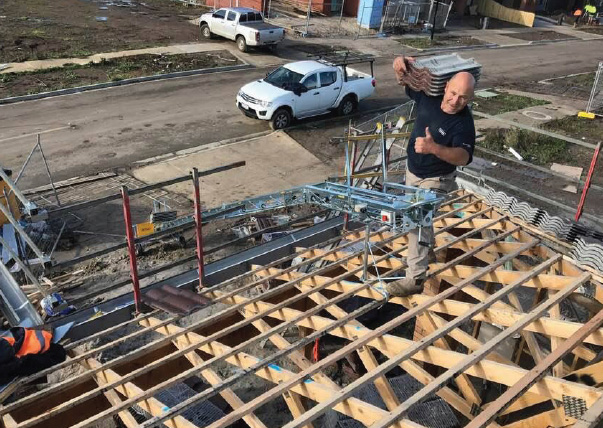 Everyone wants the best products available for the best price. Some take the cheapest option regardless of quality, but most will settle for value every time. Hytile equipment is real value. This is what a roof tiler gets when he buys Hytile equipment:
AFTER-SALES SERVICE AND REPAIRS for even the oldest machines. You get backup service you can depend on for the life of the machine.
USER FRIENDLY PRODUCTS that reduce back strain and give you a longer, more productive working life.
RELIABILITY Hytile equipment does the job it was designed to do. It does it well, and it just keeps on doing it, quickly and efficiently.
IT IS SAFE It has features that protect the operator and the machine.
IT IS DURABLE It must be able to take tough treatment, and it does it with ease.
IT IS PORTABLE It's easy to move, and easy to transport.
IT IS QUALITY Hytile products are built from top quality materials. Some of our very early models are still in operation after nearly 40 years of hard labour.
What all this really means to you, the roof tiler, is that when you buy HYTILE equipment, you get quality products that have been tried and proven – products that make your job easier and make you money. And you get service that recognizes that without our customers our business doesn't exist.
Instant Asset Write-off for Hytile Equipment
The government's $20,000 threshold for the Instant Asset Write-off has recently been extended to 30 June 2019.
If you buy a Hytile Cable Hoist or Belt Elevator you can write it off in your tax return. You are eligible to use simplified depreciation rules and claim an immediate deduction. What this means is you can claim the total depreciation of around $3,000 straight away, instead of over 5 years.
This extended $20,000 threshold applies to purchases up to 30
June 2019. It will then reduce to $1,000 on 1st July next year
Some lovin' for your Tilecutter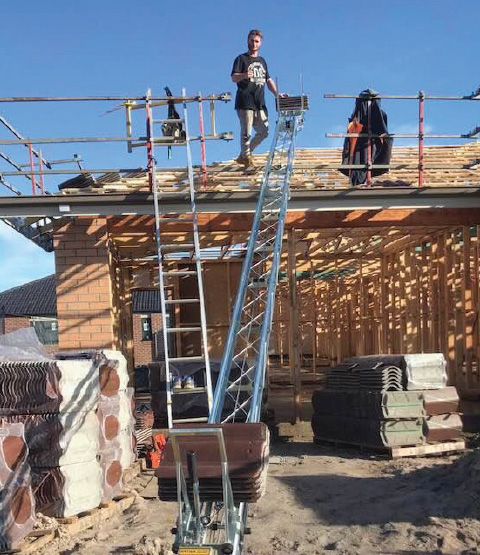 Does your Tilecutter need a bit of attention? Drop it in to us and we'll sharpen your chisel, replace the cutting wheel and give the Tilecutter a grease and oil. And if the cutting action is a little sloppy we can recifty this with oversize link bolts – you'll really notice the difference!
Financing a New Cable Hoist or Belt Elevator
Finance for new equipment might be just the solution you need to update your old machine. For information please visit our website at www.hytile.com.au/ equipment-finance and give Graham or Malcolm a call. They'll be happy to get you sorted. View it in action on our website at www.hytile.com.au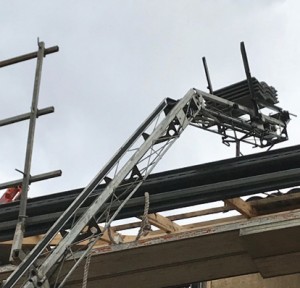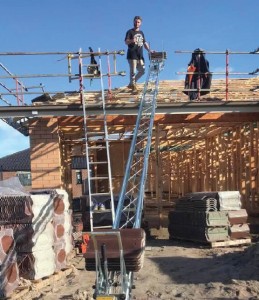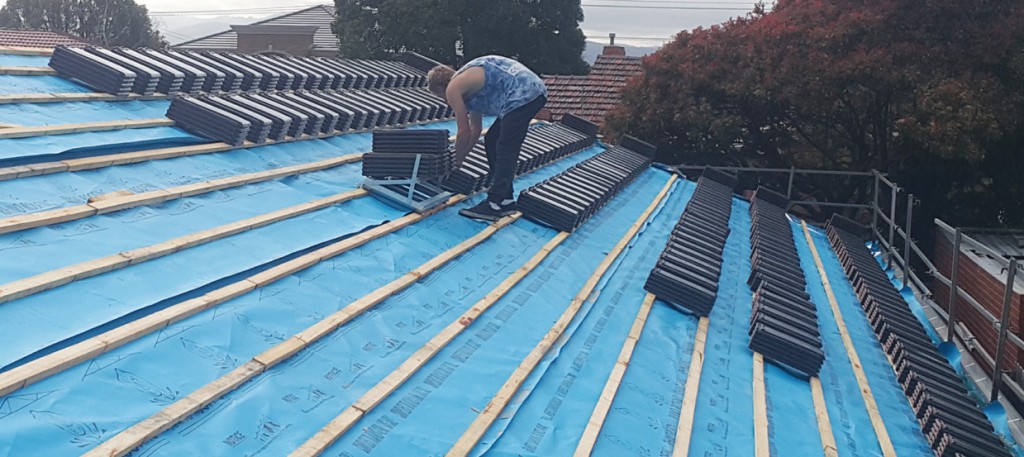 In today's market where block sizes are becoming smaller, the options for loading a roof from all sides are limited. In these situations, the Hytile Batten Trolley can be a big advantage in speed and energy saving. Just load up the trolley and your tiles are transported from one end of the roof to the other with a minimum of physical effort.
Batten Trolleys are particularly useful on long gable roofs.
View one in action on our website at:
www.hytile.com.au/our-products/batten-trolley
Nirimba TAFE Apprentice Awards
New South Wales' Nirimba TAFE held their annual apprentice awards night in October. The up-and-coming young apprentices received recognition for their efforts with awards from proud sponsors Bristile, Boral Roofing, CSR Monier and Hytile. Well done boys – happy roofing!
Download: