Newsletter Winter 2021
USING YOUR HEAD – NOW, AND THEN!
Despite bushfires, a pandemic, flooding and storm damage, Australia's building industry is in a healthy state with confidence remaining high. Federal Government incentives for both new homes and home ownership are helping encourage a buoyant economy, Also encouraging is the Master Builders' Association reporting that renovations are currently at a 10 year high.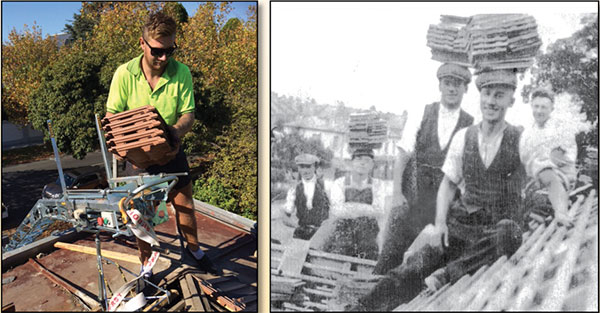 NEED A NEW ELEVATOR?
The Instant Asset Write-off Scheme is continuing.
So, what does this mean for you?
It allows businesses to claim an immediate deduction on the purchase of a new Cable hoist, Belt Elevator or solar panel Lifter you get around $3,000 back in your pocket at tax time. Might be time to consider updating your equipment.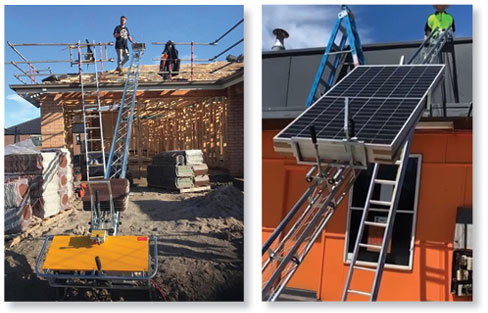 HYTILE RIDGECOVERS
Rain, rain and more rain… It's that time of the year again, so don't let your hard work, time and money get washed away in a sudden downpour. Invest in a few Ridgecovers so you always have 'protection' on-hand.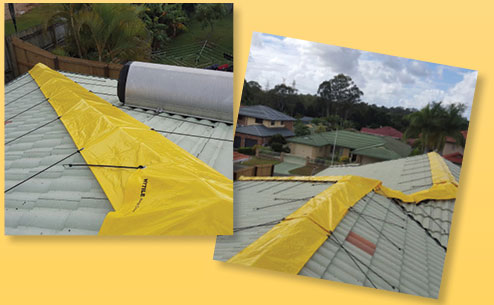 HYTILE BATTEN TROLLEY
The Hytile Batten Trolley is a popular tool for the "back conscious" roof tiler. Tiles can be transferred from one end of the roof to the other with a minimum of physical effort.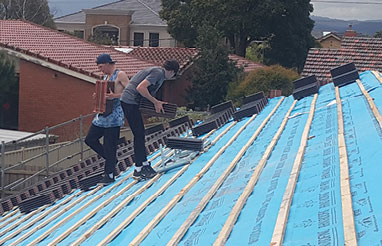 They are particularly useful on long gable roofs, and in today's market where block sizes are becoming smaller the options for loading a roof from all sides are limited. In these situations, the Hytile Batten Trolley can be a big advantage in speed and energy saving-just load and roll!
View it in action on our website at www.hytile.com.au
Some T.L.C. for your Tilecutter
Does you Tilecutter need a bit of attention?
Drop it and we'll sharpen the chisel, replace the cutting wheel and give it a bit of grease and oil.
If the cutting action is a little sloppy we can rectify this with oversize link bolts – you'll really notice the difference.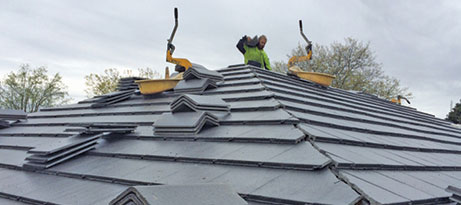 Doing the job yourself? When the gap between the chisel and cutter wheel widens with use, sharpen the chisel. don't just slide the chisel down and nip up the grub screw – it will pop back up with the first cut. Instead, pack some small washers under the base of the chisel. Replace the cutter wheel when it get blunt.
DEC Roofing's Stephanie Doidje got the gong for Murray Valley Training's Best Apprentice last year during Covid.
Stephanie works for Bob Walker alongside her brother Dean, and it's a real family affair. Rob is a long-time Hytile customer and we wish him a very happy retirement.
All the best for the future to him and wife Denise.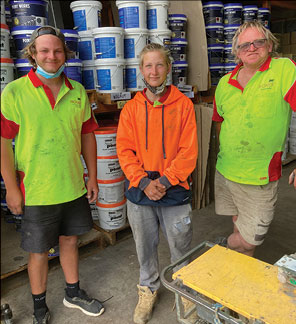 ROOF TILING APPRENTICE AWARDS
And moving right along, Holmesglen TAFE's awards night was held in March the year where the following up-and-coming young apprentices received recognition for their efforts:
Jack House from Excellent Roofing, Ethan Benson from Straight Edge Roofing, and Philip Creasey from Jaguar Roofing. Well done boys!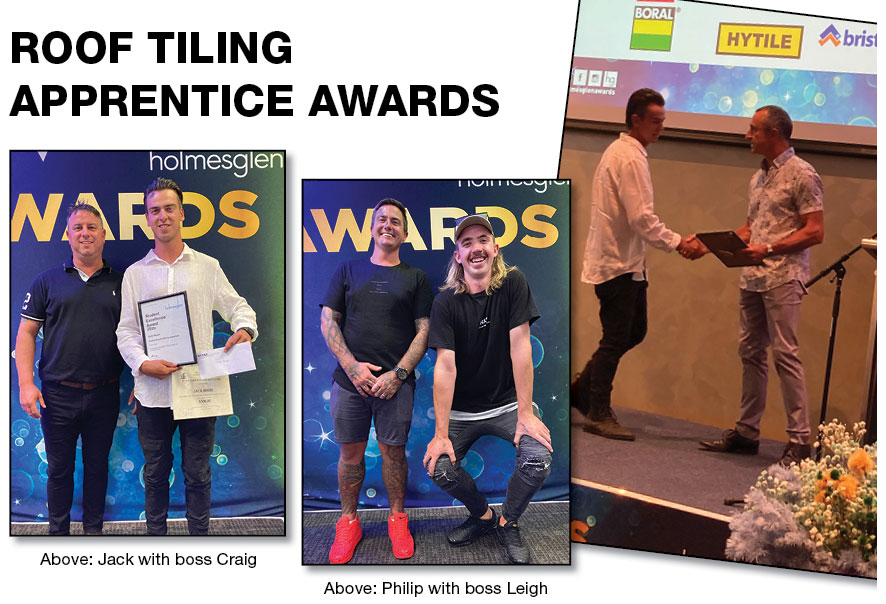 Download: