A HYTILE Solar Panel Lifter makes installing solar panels much safer and easier. No more dangerous passing, lifting or carrying solar panels up a ladder to the roof. It will also do away with costly repeated hiring of scissor lifts and cranes.
The HYTILE Solar Panel Lifter is a really effective solar panel lifting device which transports solar panels up and onto the roof. It provides a fast, safe and efficient way of getting solar panels from the ground to the roof.
Installing Solar panels has never been easier – Thanks to the HYTILE Solar Panel Lifter
It is an easy-to-use solar panel hoist. This piece of equipment is highly portable, folds out ready for immediate use, and doesn't need to be dismantled. It delivers up to 3 panels at a time to the roof, is simple to operate, and does not take up a lot of space.
Check out how the HYTILE Solar Panel lifter transports solar panels up to the roof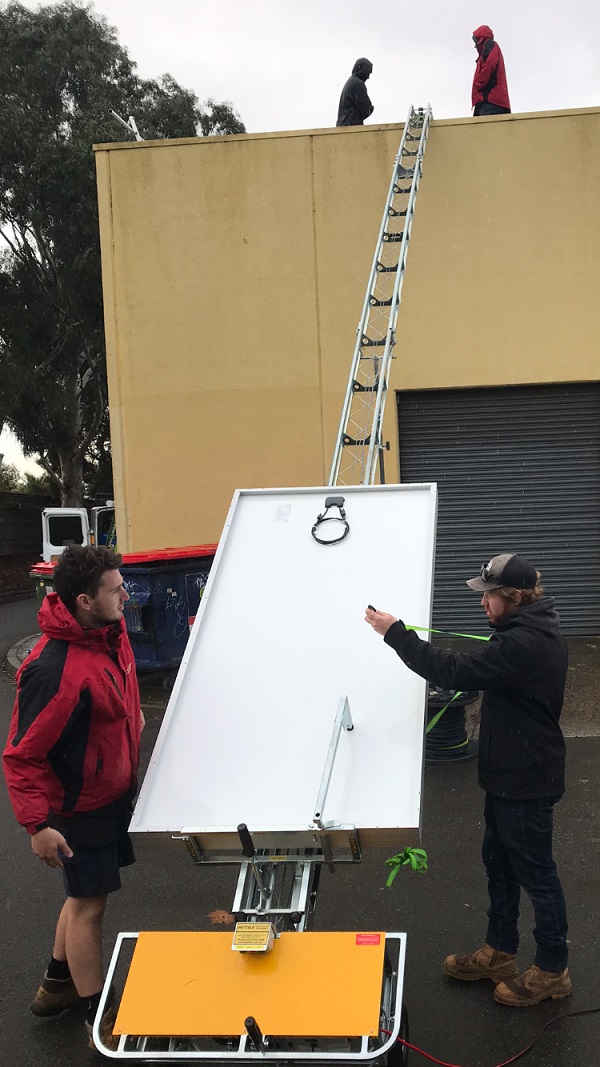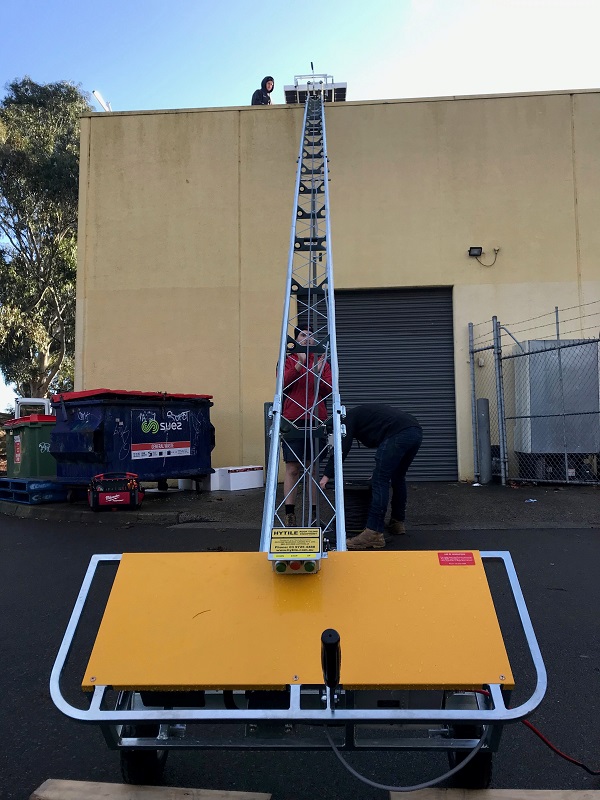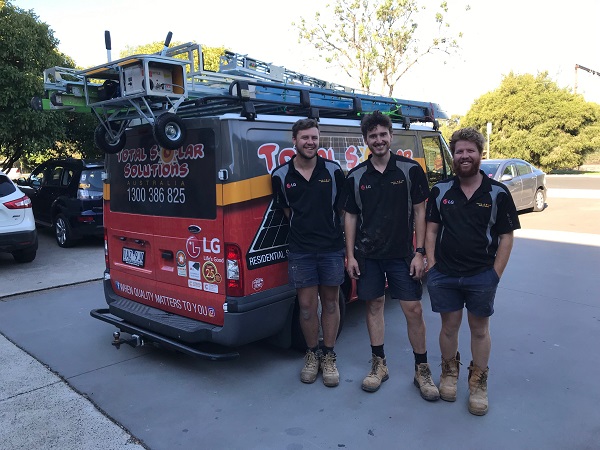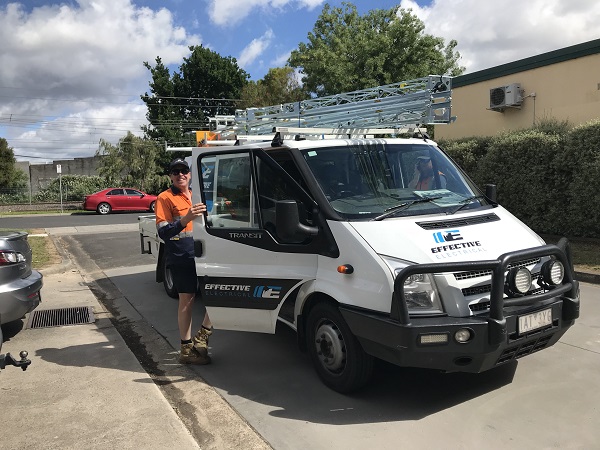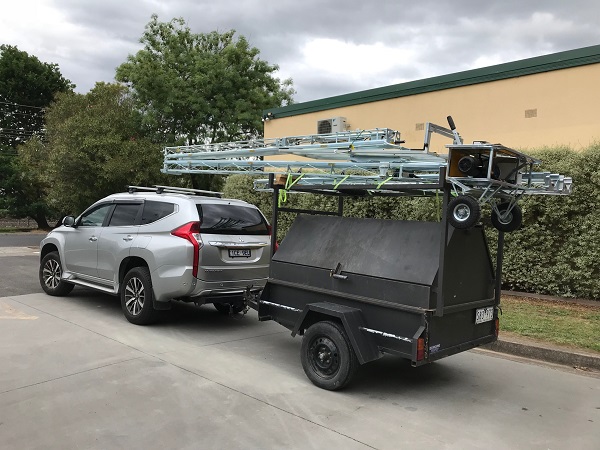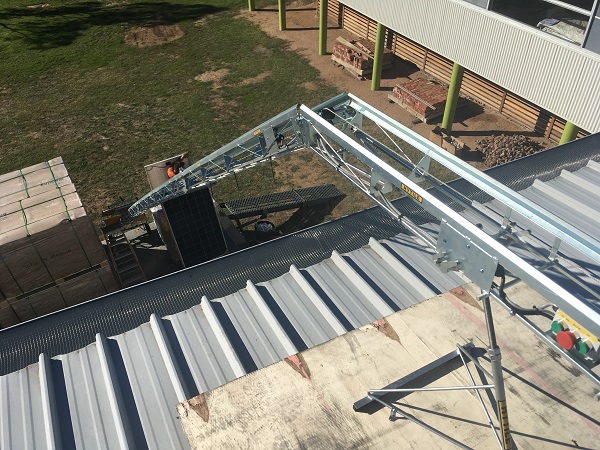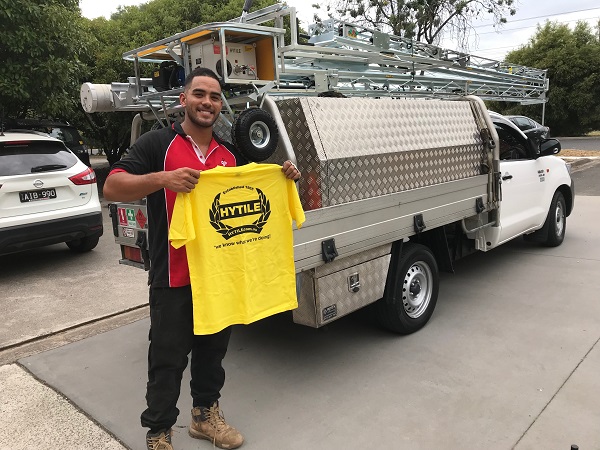 This solar panel lift has a reach of 8.5 metres and is suitable for use on both single storey and double storey buildings. If required, additional 1.8 and 3.6 metre sections can be fitted in at the base, extending the reach of the Solar Panel Lifter up to 16 metres.
Check out the HYTILE Solar Panel Lifter today and make the solar panel installation process easier than ever before.