Newsletter Summer 2016
Thank you very much for your custom this past year – we appreciate it. It's been a busy year and we hope you all get the opportunity for a bit of R & R with your families over the break.
We would like to wish you and your families a Merry Christmas and a safe, prosperous and Happy New Year.
Best wishes from Jack, Gary, Julie, Faye, John, Mark, Glenn, Toli and Melissa.
Christmas Hamper
Customers purchasing goods from Hytile during the month of December will be entered into a draw to win a hamper full of delicious Christmas goodies! The hamper will be delivered to the lucky winner's door in time to enjoy at Christmas.
Coming in 2017…
We have just completed development of a simple, effective brake system for the wheels on the base of the Cable Hoist. This brake can be easily retro-fitted to all existing machines. Available in January.
Hytile Batten Trolley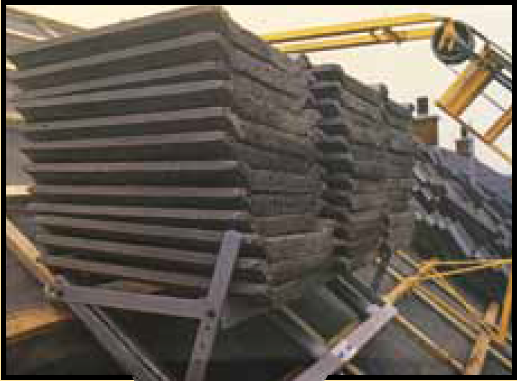 The Hytile Batten Trolley is a popular tool for the "back conscious" roof tiler. Tiles can be transferred from one end of the roof to the other with a minimum of physical effort. They are particularly useful on long gable roofs and in today's market where block sizes are becoming smaller the options for loading a roof from all sides are limited. In these situations, the Hytile Batten Trolley can be a big advantage in speed and energy saving – just load up the trolley and roll it. View it in action on our website at www.hytile.com.au
Service tips for your Tilecutter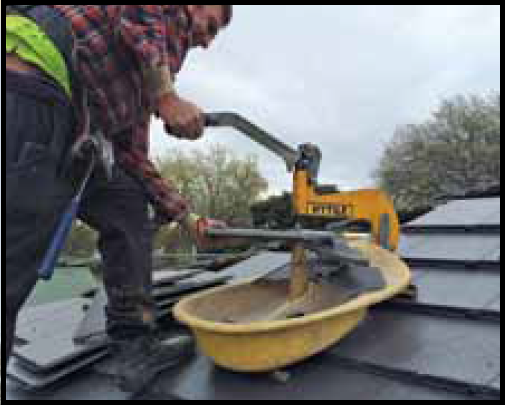 • If the cutting action on your Tilecutter has become a little sloppy, this can be rectified with oversize link bolts. You'll really notice the difference. Bring your Tilecutters in and we'll fit them, or alternatively give us a call and we can send some out.
• When the gap between your chisel and cutter wheel widens with use, take your chisel out and sharpen it, then pack some small washers under the base of it when refitting. Replace your cutter wheel when it's blunt.
• Keep the plunger barrel greased and oil the links regularly to ensure a continued smooth cutting action.
lever-type Trolley
This recently developed improvement to our Cable Hoist trolley means that tensioning your wire rope is now really easy and simple. Say goodbye to your old spring clamp assembly.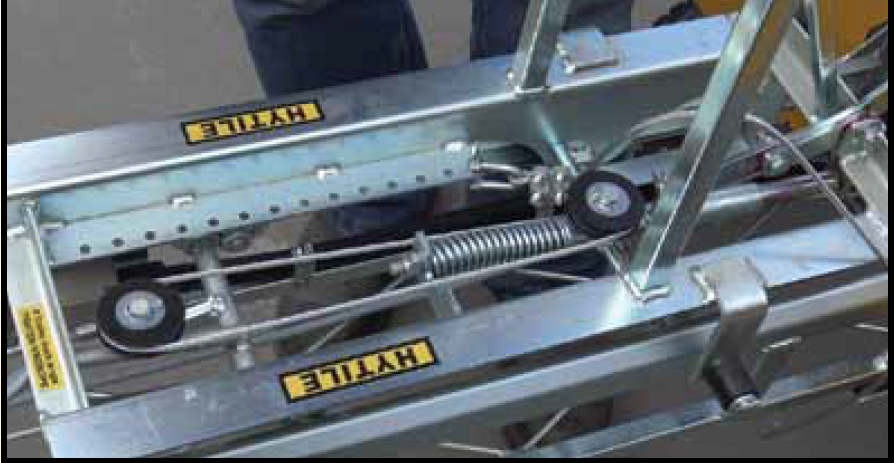 NEW Year's wish list?
If you are continually wasting precious time and spending hard-earned money keeping your old machine limping along while your workers hang around waiting, it could be time to consider up-dating to a new model Cable Hoist or Belt Elevator.
The latest machines have a host of new features that make your job quicker and easier than ever before.
CABLE HOIST
• No assembly time required – the 8.5m Cable Hoist folds out and snaps into place, instantly ready for use.
• Easy to operate – wire rope adjustment lever does away with the spring clamp assembly.
• Robust folding hinge with snap-connector.
• Safe – low voltage electrics.
• Adjustable Bend – easily operated from the roof
• Light – can be handled by one person.
• Fast Loading – after depositing its load of tiles on the roof, the trolley automatically makes a 'rapid-return' to the base, quickly ready for re-loading.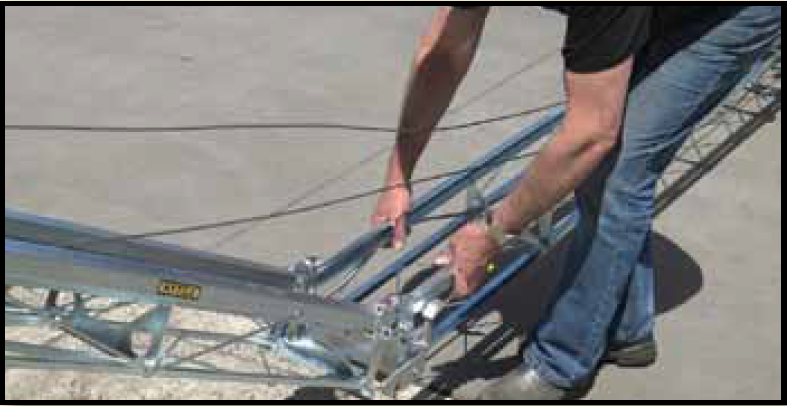 Belt Elevator
• Adjustable Bend in the top section to 45%.
• Robust folding hinge with snap-connector
• Lifting handles for easy manoeuvrability.
• Auto-stop lever at top.
• Swing out handles on each side of the elevator.
• More cleats on the belt for increased loading capacity.
• Motor can be removed in about 10 seconds.
• Reverse option.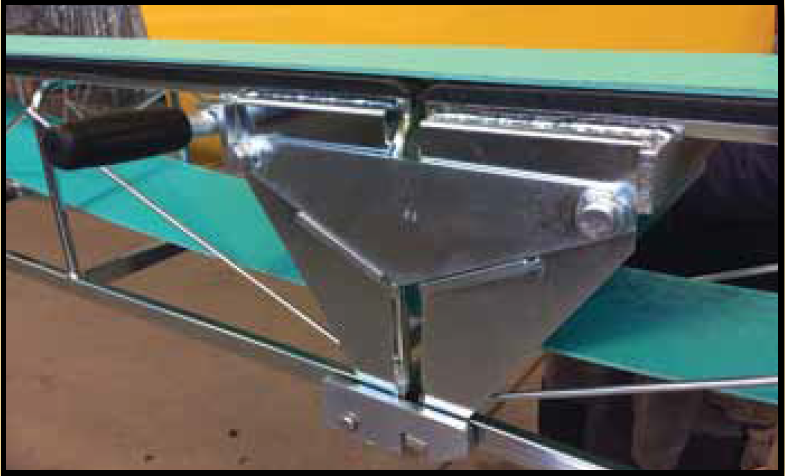 Nirimba TA FE Apprentice Awards
Nirimba TAFE in Quakers Hill, NSW held their annual apprentice awards recently.
Congratulations to all the Roof Tiling students for your efforts in honing your skills throughout the year. Riley Delany was the recipient of the "Encouragement Award", and James Bargenda took out "Apprentice Of The Year". Well done boys.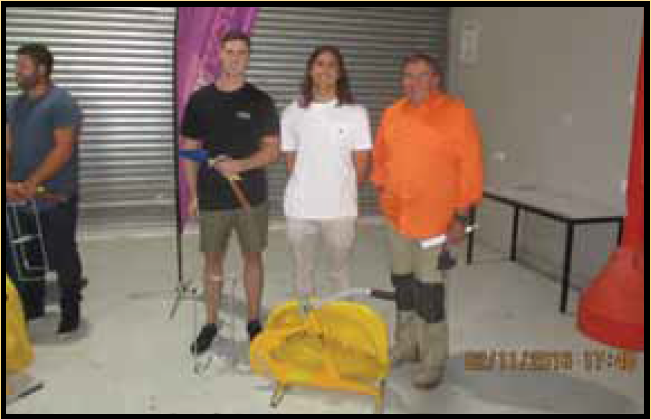 Download: