Newsletter May 2008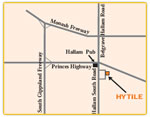 HYTILE HALLAM
Now in its third year of operation, Hytile Hallam continues to expand, providing equipment, repairs and supplies to our customers in the south-east and Mornington Peninsula areas of Melbourne.
Give Peter a call on 03 8786 3748 with any enquiries, or drop in for all your equipment, supplies and repairs: Factory 2, 42 Melverton Drive, Hallam (30 seconds from the Hallam pub).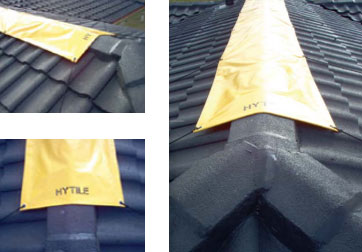 HYTILE RIDGE COVER
Save TIME and MONEY in bad weather.
Protect your bedding and pointing with a HYTILE Ridge Cover. These new, easy to use, heavy-duty covers will ensure your hardwork, time and money are not washed away in a downpour.
Call us, or your local Hytile agent, to place your order.
Great low price per 7 metre tarp.

NEW BELT ELEVATOR in N.S.W.
See Hytile's new model CLIP-TOGETHER Belt Elevator on display in Sydney at:
Roof Tile Recyclers, 79 Long Street, Smithfi eld – Phone: 02 9756 3350
Extra features available include a fully adjustable bend in the top section. This enables the elevator to reach further up the roof, allowing for easier removal of tiles. Give Mark at
Roof Tile Recyclers a call – he'll be happy to demonstrate it for you.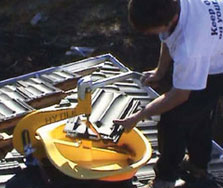 HYTILE TILECUTTERS
No dust, no danger, no worries!
Hytile Tilecutters are the safe, dust-free way to cut all your roof tiles… and using a durable, light-weight Hytile Trimming Tray with your Tilecutter ensures that the roof and guttering are kept free from bits and pieces of cut-off tile, ensuring a clean, professional fi nish to your job.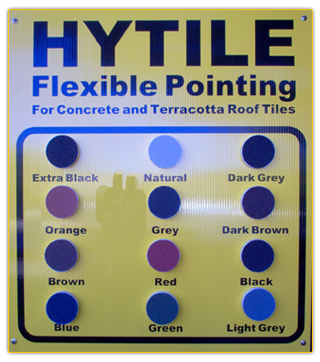 HYTILE FLEXIBLE POINTING
This product is a favourite with roof tilers who want a top quality product they can rely on.
Easy to use, and without a strong chemical odour, it's available in a range of popular colours.
LEASING A HOIST OR ELEVATOR
If you'd like to up-date your old machine, consider a leasing arrangement.
For as little as around $60 per week (or a slab and half of beer!) you can take possession of a brand new hoist or elevator.
Call Julie on (03) 9725 4488 for more information"No dust, no danger, no worries!"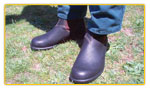 BLUNDSTONE 505s
Hytile Croydon and Hytile Hallam have a full range of sizes in the very popular Blundstone 505 workboot.
Feedback from you blokes on the roof tells us these boots grip even in the wet.

BUCKET BOOTS
Use a Bucket Boot to stop your pointing buckets sliding down the roof. These heavy-duty rubber boots fit snugly around the base of your flexible pointing buckets, preventing them from slipping, and freeing up both your hands.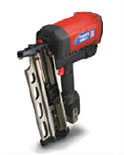 POWERS GAS NAIL GUNS AVAILABLE
complete with two batteries
Download: