Newsletter December 2003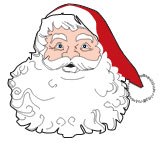 MERRY CHRISTMAS
From all of us at Hytile we would like to thank you for your custom during the year, and we wish you and your family a
MERRY CHRISTMAS AND A SAFE, PROSPEROUS AND HAPPY NEW YEAR.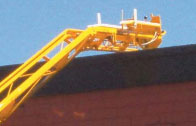 HYTILE'S "RAPID RETURN"
The new Ultra-light, "V" Shape, Folding Cable Hoist Yet another addition to our range of Cable Hoists & Belt Elevators is the new "Rapid Return" model.
Taking advantage of new technology and re-designing the sections, has resulted in a machine that is far superior in speed and ease of use than anything else on the market.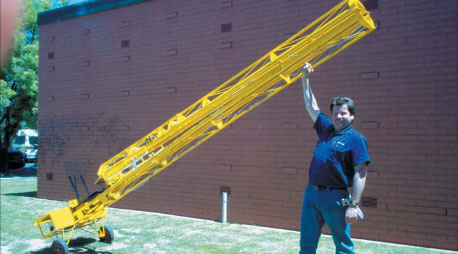 The Roofing Wizard's Shane Hamilton has been road-testing this hoist for us since January and is absolutely delighted with how light, and how easy it is to use.
He is very impressed with the increased speed of its operation, and says

"There's no way I could go back to my old (standard speed) elevator now."
WHICH POINTING COMPOUND DO YOU USE?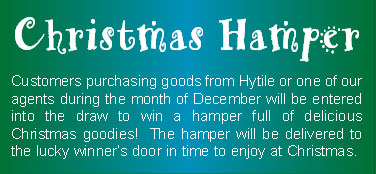 Hytile stock the following brands:
Ezy Point
Elastomax
Selly's Point Works
Ridge Bond
Supa Point
Ridge Point
Mortastic
Flexipoint
Value for money at HYTILE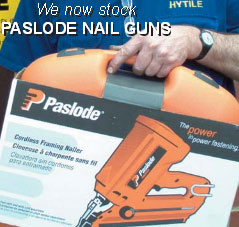 Cost cannot be separated from value.
Value means a balance between the price of a product, how well the product does the job it was designed to do, how easy it is to operate, how long it can be expected to last, and the quality of the after-sales service.
Our 38 years experience in this industry is why you get excellent value at Hytile. Everybody wants the best products available for the best price, and while some do take the cheapest option regardless of quality, the vast majority will settle for value every time – and Hytile equipment is value.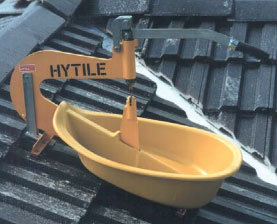 A LITTLE T.L.C. FOR YOUR TILECUTTER!
Does your Tilecutter need a bit of attention? Drop it in and we'll sharpen the chisel, replace the cutting wheel and give it a bit of grease and oil. Good as new!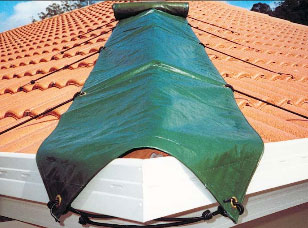 FLEXICOVER
"Ridge Security Tarps"
Protect your bedding & pointing in wet weather with a Flexicover Ridge Tarp.
We have recently struck a better deal on this popular product and are passing his saving right on to our customers.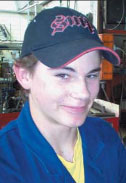 SAY HELLO TO . . . Kyle Orchard, the newest member of our staff. He is doing a great job and has the delivery & despatch.departments running very smoothly.
HOME OR ON-SITE DELIVERY
Want goods delivered to your home today ready for tomorrow's early start? Running out of nails? Need more pointing compound? Caroline or Julie are happy to help you, so call them on 9725 4488.
Download: