Newsletter Autumn 2012
IT ALL BEGAN IN GREECE…
Fired roof tiles have been found as early as the 3rd millennium BC in Lerna, Greece. Roof tiles are also documented in the Mycenaean period (1900BC – 1100BC).
The earliest finds of roof tiles in archaic Greece are documented from an area around Corinth, where fired tiles began to replace thatched roofs at two temples of Apollo and Poseidon between 700-650 BC.
Spreading rapidly, the use of roof tiles was in evidence within fifty years at a large number of sites around the Eastern Mediterranean, including Mainland Greece, Western Asia Minor, and Southern and Central Italy.
Early roof tiles were an S-shape, with the pan and cover tile forming one piece. They were rather bulky affairs, weighing around 30kg a piece. Though more expensive and labour-intensive to produce than thatch, the greatly-enhanced fire protection they offered the costly temples of the time helped them gain in popularity.

BEER, BEER AND MORE BEER
If you're in the market for a new machine you might like to take advantage of this great end-of-financial-year offer.
All customers who purchase or finance a new Hoist or Elevator before the end of June will be entered into a draw for their chance to win A DOZEN SLABS OF BEER.
If you'd like information on leasing, please give Cheryl or Faye a call – 9725-448
Cheers!

HOME OR ON-SITE DELIVERY OF ALL YOUR SUPPLIES
Call us to arrange for delivery of all your supplies to your home or job site. Spend over $500 and pay when ordering to receive free delivery to any Melbourne metro address.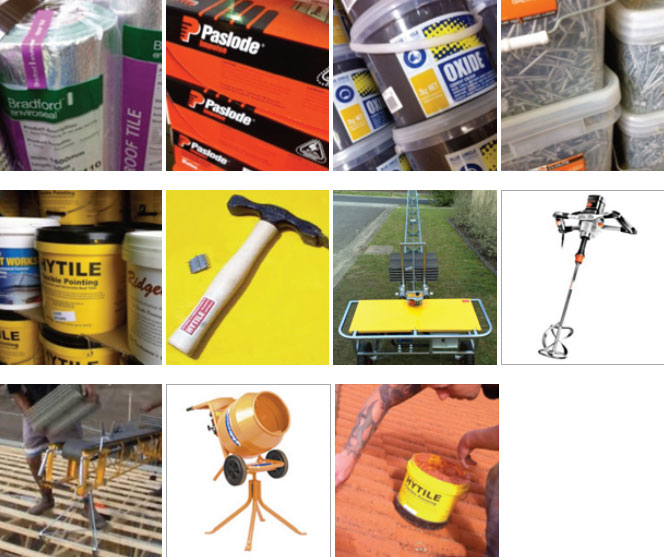 SPECIAL OFFER
"BUY ONE BAG OF CEMENT, GET ONE FREE".
From May 14th to June 14th each time you purchase a bag of cement you will also receive one bag for free (limit 6 bags).
HYTILE TILECUTTERS…
When only the best will do.
Q. What do Kylie Minogue, Eric Bana and Hytile Tilecutters have in common?
A. They were all born in Melbourne in 1968.

FAST, LOCAL REPAIRS
- because your time is money.
When your equipment is not working, neither are you. At Hytile we are acutely aware that your time is money. In 47 years of operation our customers have always been able to rely on us to get them back up on the roof quickly.
We can repair your Hoists and Elevators, service your Tilecutters so they're cutting like new again, and test and tag all your electrical gear.
Bring your equipment in to any of our three Hytile outlets for fast, friendly service.
DWELLING COMENCEMENTS IN 2011
Though new housing starts in 2011 were down on the previous year, Victoria still leads the way.
According to HIA's Victorian Executive Director Mr Gil King, "Victoria's housing starts are still running at strong levels when compared to historical norms, and we are still building at levels well above our nearest new home rival, New South Wales."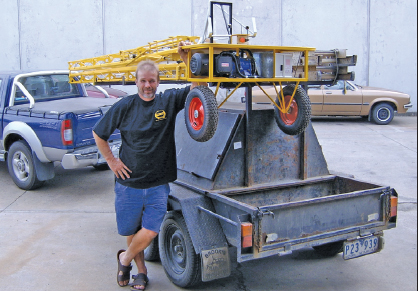 TRAILER MODIFICATIONS / REPAIRS
If you would like your trailer repaired or modified to suit your personal needs, Hytile can help. Whether it be welding on a new roller to enable your hoist to glide up onto the racks, a new tow ball, or electrical repairs, Hytile can cover most maintenance of your mobile tool box.
Just call and make a time at any of Hytile's three Melbourne outlets.
HYTILE AT HOPPERS CROSSING
Thank you for your support
The idea behind opening Hytile's third premises at Hoppers Crossing was to provide our western customers with the same level of fast, efficient service and expert advice that our eastern and south-eastern customers enjoy at our Croydon and Hallam outlets.
With Pete at the helm Hytile Hoppers Crossing is thriving, and we'd like to thank our 'western' customers for your valued support, and look forward to continuing taking care of all your roofing needs in the years to come.
HYTILE AT HOPPERS CROSSING
Phone 03 8368 2429
8/387-393 Old Geelong Road, Hoppers Crossing
(Behind City Yamaha)
2 minutes from Exit 16 on the Westgate Freeway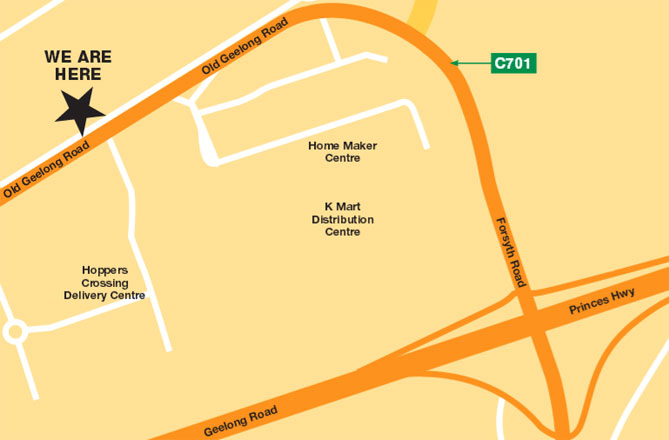 Download: